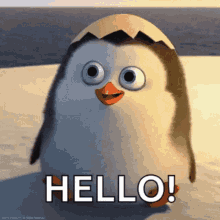 Hey there Artsies! [does it sound good? do let me know!]
As you can see I've revamped the whole blog! It was really hard- but in the end the efforts paid off!
Since I'm unstable in making decisions, I had a lot of trouble selecting themes 😶
I came across many of them which looked stunning! But I went with ' Toujours' as I found it simple yet pretty.
Some tips whenever you revamp your blog~
🎁✨ – Start Simple! Yes! When I first started my blog, Sid helped me a lot in designing it- I didn't know what widgets were, what header image was, or did a background even matter? But over the months with experience I learnt a lot about designing blogs, and here I stand, designing my own blog without help!
🎁✨ – Make Wise Decisions! Select the themes that you think your viewers are comfortable with. Some themes are really complicated and viewers may not find a specific area ie. maybe the categories or follow button easily. Make sure it's easy for you to edit and you fulfill the demands of your viewers!
🎁✨ – Don't Get Confused! It's human tendency to get confused between selecting certain things, in this case- the themes! They all are outstanding, and I spent days finding a one suitable for me 🐱. Thankfully, WordPress has an option of 'try and customize' where you can try a particular theme; see if it's good; and if you like it you can edit further and then finally save the changes. If you don't like it- simply close it and hunt for more themes!
🎁✨ – Decoration! We all love reading stories with pictures, don't we? Imagine reading the same story without any pictures- wouldn't it feel bland, as if something is missing? Similarly, decorate your blog with bold images wherever possible. It will make it more attractive! Not everywhere- in places like header, widgets, blog posts etc. When using images for the appearance of the blog [not posts] Try keeping the format and theme of all the images same!
🎁✨ – Don't make it too fancy! No explanation needed- I personally like simple yet pretty blogs. It's easier to find things and comfortable to read too!
Some themes I suggest~
✔️ Toujours
✔️ Dyad 2
✔️ Button 2
✔️ Penscratch 2
✔️ Baskerville 2
✔️ Dara
✔️ Scratchpad
✔️ Lovecraft
✔️ Eighties
To Design Images for your blog, the most convenient website is Canva ofcourse! Almost all bloggers use this. It has many elements, backgrounds, templates, fonts, audios, videos, moreover you can upload your files too! There's a premium membership too [lucky if you aren't broke] where you enjoy advanced resources. But free works well too! 😀
Yep, that was it! I have a series coming out in January 2022, super duper excited for it!
Stay tuned for amazing content!
Byeeee tc ❤